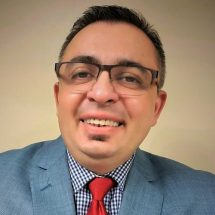 Pastor John was born and raised in a Christian home in Romania, Eastern Europe, while Romania was still under the communist regime. At the age of 15 the Lord allowed his family to move to the States. He trusted Jesus as his personal Lord and Savior in Chicago, Illinois when he was 17 years old. At the age of 23, while living in Phoenix, AZ the Lord called him in the ministry. He left everything behind and answered God's call. He received his seminary training at the Baptist Theological Seminary in Bucharest, Romania and his Master of Divinity degree from Central Baptist Seminary (their extension campus in Arad, Romania). He loves and takes great delight in preaching God's Word and shepherding God's church. Prior to coming to Kasson, John pastored for seven years a church in the desert of Arizona and before that, a couple of churches in Romania.
He is happily married to Mythyl Grace Todor who also loves serving Christ and His people with her gifts and talents and she is a great help and support to pastor  in the ministry. Mythyl was born and raised in a Christian home in the Philippines. She trusted Jesus as her personal Savior when she was 12 years old at a Christian camp. Back home in the Philippines she was part of the Afterglow Singers, a Christian singing group who loves ministering to people in both urban and rural areas.
The Todors have been blessed by the Lord with three children: Elshana – 11 years old; John Jr. (JJ) – 9 years old and Joshua – 7 years old. They love living in the Kasson-Mantorville community, meeting new folks and constantly making friends. Their passion in life is to live for Christ and to make HIM known to others. 
His  favorite verse is 2Cortinthians 2:14
"But thanks be to God, who in Christ always leads us in triumphal procession, and through us spreads the fragrance of the knowledge of Him everywhere."
Our Treasurer & SECRETARY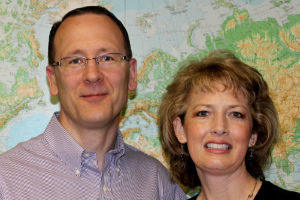 Larry and Marsha Aarsvold         
Larry grew up on a farm in rural Kasson, MN. He was blessed to have a Christian heritage on both his mom's and dad's side. Larry accepted Christ as his personal Savior when he was about 10 yrs old. Marsha grew up on a farm in a small community 80 miles east of Des Moines, IA, where she was blessed to have Christian parents that loved the Lord and took her and her siblings to church each Sunday. Marsha came to know Christ as her Savior when she was about 8 years old. Larry and Marsha met at Northwestern College (now known as The University of Northwestern) in St. Paul, MN. They were married right out of college and lived in the Twin Cities for several years before moving to Larry's hometown area of Kasson-Mantorville. They have been happily married for almost 30 years and have 2 grown children, Tyler and Ryan. They have attended First Baptist Church for about 23 years.
Larry is Director of Finance at Curtis 1000 in Byron, MN, and also hired his wife, Marsha, to be a part of the team. She is a Strategic Project Manager and is also a Mary Kay Cosmetics consultant.
Larry and Marsha enthusiastically serve in several areas at First Baptist. Larry has served as treasurer at First Baptist for numerous years, Sunday School teacher and in various other capacities as needed. Marsha has served in the office administration area, pianist and a variety of other teaching and leadership capacities over the last 22 years. Marsha's mom and dad moved to Kasson, MN, several years ago and she is privileged to serve with her mom and dad at First Baptist!
Larry's favorite life verses are Proverbs 3:5-6 – "Trust in the Lord with all your heart And do not lean on your own understanding. In all your ways acknowledge Him, And He will make your paths straight."
Marsha's favorite life verses are Jeremiah 29:11-13 – For I know the plans I have for you," declares the LORD, "plans to prosper you and not to harm you, plans to give you hope and a future.  Then you will call on me and come and pray to me, and I will listen to you.  You will seek me and find me when you seek me with all your heart."
They count it a privilege and joy to KNOW Christ, share His LOVE and serve HIM as Lord and Savior!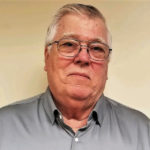 I was raised in the First Baptist Church. My parents and grandparents were members here. I am married and my wife's name is Loah. We have 2 daughters, 3 grandsons, and 1 granddaughter. In addition, we have 1 great-granddaughter and 1 great-grandson.
I enjoy serving the Lord in various ways by helping maintain God's house in great shape.
John 3:16 has always been my favorite verse:
"For God so loved the world,[ that he gave his only Son, that whoever believes in him should not perish but have eternal life."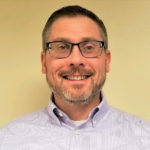 Parry first came to First Baptist in October of 2016 and later became a member in May 2017. He serves the Lord as the Youth Sunday School Teacher and ARK Small Group Leader. He grew up in a small church and enjoys being involved in church in many different capacities. Parry is the husband of Karen and father of four children: Josiah, Jonah, Jeremiah, and Lydia. 
Parry works at the University of Minnesota Rochester as the Director of Advising Services. He is an avid runner and enjoys gardening, working outdoors, and watching his kids play sports. 
His favorite verse:
Job 23:10
"But he knows the way that I take; when he has tried me, I shall come out as gold."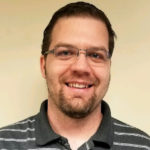 I was born in AZ but grew up in WI. I had the opportunity to study theology for a few years in TX before moving to Mexico to help in a children's home for a couple of years. While in Mexico, I met my wife Sara and now we have two boys. In 2015 we moved to Kasson. 
We started coming to First Baptist because we were looking for a local church where we could get to know other believers that lived close to us and one that focused on Bible teaching. I thank God for his grace and pray that personally, I can share with others the good news of Jesus and that as a church we can be a place where believers can grow together in the Word and encourage each other to follow Jesus.  
My favorite verse:
Ephesians 5:2 
"And walk in love, as Christ also hath loved us, and hath given himself for us, an offering and a sacrifice to God for a sweet-smelling savor."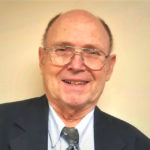 I was born Oct 1942 in Rochester Minnesota and have spent basically my entire life in this area going to school in Dodge Center and community college in Rochester. Served in the army from 1965 to 1967 doing a tour in Germany. After my discharge went to work at Northwestern Bell telephone company where I spent the next 29 years working construction, cable splicing, maintenance, central office technician and outside plant engineering.
I met my wife Bette and we were married in June 1974. We have three children Lee and wife Brynn, Luke and wife Sarah with baby Noah, Ellen and husband Travis with baby Christine and baby Clair. Bette died of cancer in October 2010. Bette and I worked at crop farming from 1979 until her death, Luke and Ellen are partners in the farming operation and continue to present.
I accepted the Lord at the age of 12 at the First Baptist Church and have been a member here since.
My life verse:
John 3:16
"For God so loved the world,[ that he gave his only Son, that whoever believes in him should not perish but have eternal life."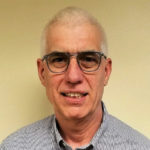 I am happily married to my Wife Teresa Vogt since September of 2001. I have two Sons Joshua Vogt & Matthew Vogt . A daughter in law Courtney Vogt . A grandson Trevor Vogt who was born June of 2017. I grew up in Las Vegas NV. I moved here to Minnesota in October of 2005. While in las vegas I came to faith in Christ. I also became involved in DR Ed Cole's Ministry Christian mens network . After reading his book Maximized Manhood. That led me to take their course to become a Commissioned man . Allowing me to teach their Course in Ministering to men.
I once had a dream of going into Christian Radio. I went to broadcasting school and have the FCC license that was required then to be on the radio. Everything in life makes think of songs I have heard. I am also into computers and graphics . My life verse is Colossians 2:8 See to it that no one takes you captive through hollow and deceptive philosophy, which depends on human tradition and the elemental spiritual forces of this world rather than on Christ. I am happy to be serving at 1st baptist church in Kasson MM.
My life verse:
Colossians 2:8
"See to it that no one takes you captive through hollow and deceptive philosophy, which depends on human tradition and the elemental spiritual forces of this world rather than on Christ."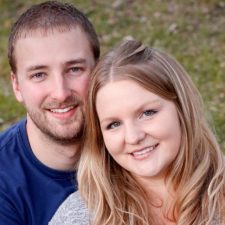 Brian and Shelbey began attending First Baptist Church of Kasson in March of 2016. They were led by God to become members shortly after. Fall 2016 they began serving in the Youth Ministry and haven't looked back! They are extremely passionate about the Youth and love ministering to them and teaching them Gods word!
Brian and Shelbey got married June 8, 2013 and live in Kasson with their 3 wonderful children Nevaeha, JoyHannah, and Isaac. They have 2 dogs Rocky and Maisy. They love being together as a family and are grateful for where God has them. 
Their favorite verse is 2 Corinthians 5:15 
"And he died for all, that those who live might no longer live for themselves but for him  who for their sake died and was raised."