Our Pastor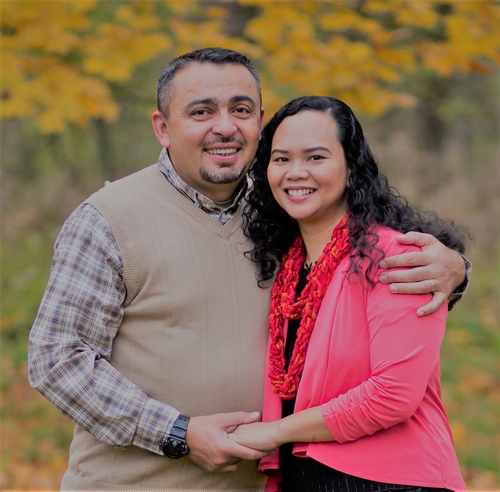 Pastor John Todor
Pastor John was born and raised in a Christian home in Romania, Eastern Europe, while Romania was still under the communist regime. At the age of 15 the Lord allowed him and his family to move to the States.
He trusted Jesus as his personal Lord and Savior in Chicago, Illinois, when he was 17 years old. At the age of 23, while living in Phoenix, AZ, the Lord called him in the ministry.
John graduated in 2002 from the Baptist Theological Seminary in Bucharest, and then, in 2005 he received his Master of Divinity from Central Baptist Seminary, Plymouth, MN.
He is happily married to Mythyl Grace who enjoys supporting him in the ministry.
The Todors have been blessed by the Lord with three children: Elshana – 9 years old; John Jr. (JJ) – 7 years old and Joshua – 5 years old.
The Lord brought them to Kasson on January 31st, 2013 and they feel extremely blessed to be part of this good community and vibrant and loving congregation. Prior to coming to Minnesota, they pastored a church in Arizona for seven years.
Their passion in life is to live for Christ and to make HIM known to others.
Our Deacons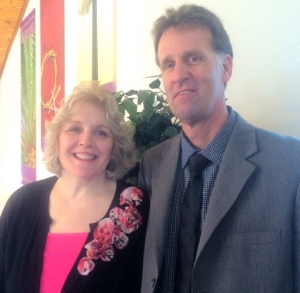 Rick-Jorgenson
Rick and Bea Jorgenson love the Lord and their church family. They have attended the First Baptist Church for many years and feel blessed to serve Christ and His people.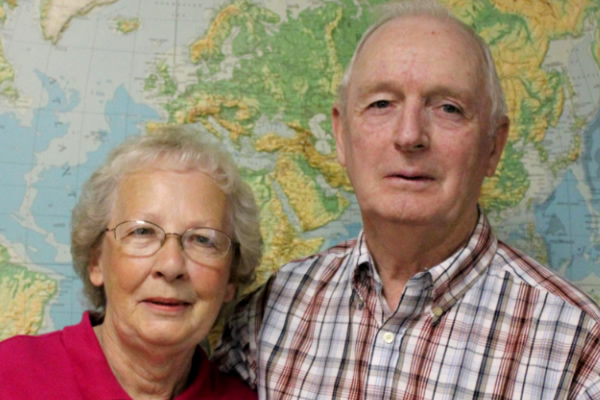 Larry Grimm
Larry Grimm was born in 1940 and raised on a farm in Iowa County, Iowa, along with his 4 brothers and 1 sister. He graduated in 1959 and joined the National Guard, spending 6 mo. in active duty. He then returned home to farm with his brothers and dad and in 1966 bought a farm. In April 1966 he married Louise and has been married 47 years. They have 3 children and 9 grandchildren. After farming for 40 years he sold part of his farm and moved to Kasson, MN, in 2001 to be near family. He worked at Wal-Mart in the Hardware Dept. for 9 years before retiring in 2010.
Larry received Christ as his Savior at age 8 at the East Iowa Bible Camp, Deep River, IA near his farm. He and his wife joined the First Baptist Church in 2001 after moving to Kasson. Both he and Louise enjoy serving the Lord and helping the various ministries of the church.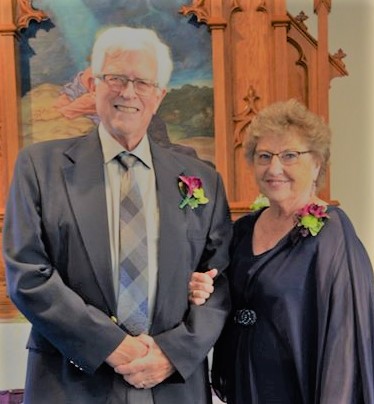 Gene Westphal
Gene loves the Lord and His word and enjoys serving God at the First Baptist Church along with his wife Jan. The Lord blessed them with 4 adult children (3 sons and one daughter), 9 grandchildren, and 8 great-grandchildren.
Gene and Jan have been part of the First Baptist for many years and are being thankful to God to belong to such a loving and caring congregation.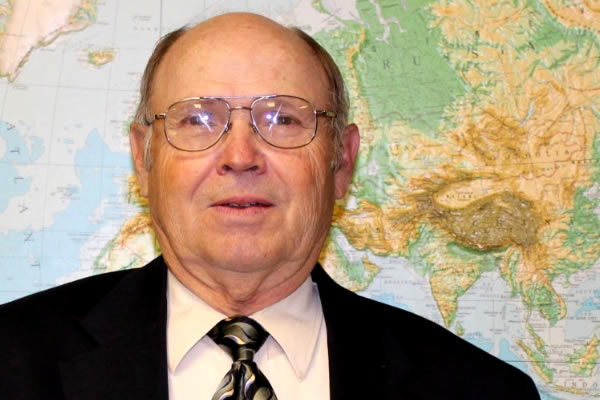 Larry_Scherger
Larry was born October 1942 in Rochester, MN, and spent basically his entire life in this area going to school in Dodge Center and community college in Rochester. He served in the army from 1965 to 1967 doing a tour in Germany. After his discharge he went to work at Northwestern Bell telephone company where he spent the next 29 years working construction, cable splicing, maintenance, central office technician and outside plant engineering.
He met his wife, Bette, and they were married in June 1974. They have three children: Lee and wife Brynn, Luke and wife Sarah with baby Noah, Ellen and husband Travis with baby Christine and baby Clair. Bette died of cancer in October 2010. Bette and Larry worked at crop farming from 1979 until her death, Luke and Ellen are partners in the farming operation and continue to present.
Larry accepted the Lord at the age of 12 at the First Baptist Church and has been a member here since.
Our Secretary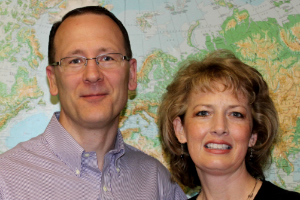 Larry_Marsha_Aarsvold
Marsha: secretary@kassonbaptist.org
Marsha grew up in a small farming community 80 miles east of Des Moines, IA, where she was blessed to have Christian parents that loved the Lord and took her and her siblings to church each Sunday. She came to know Christ as her Savior when she was about 8 years old.
Masha and her husband Larry have been blessed by the Lord with 2 boys: Tyler and Ryan. The Aarsvolds have been part of the Frist Baptist Church for about 20 years. Larry enjoys teaching the Adult Sunday School class and Tyler and Ryan are also involved in various ministries.
They count it a privilege and joy to KNOW Christ and serve HIM as Lord and Savior!
Our Treasurer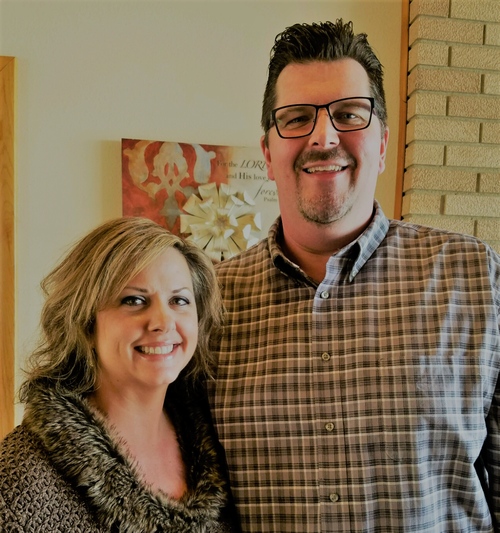 Rob and Melinda Gehrking
Rob and Mindie count it a privilege to be part of the First Baptist Church family, serving the body of Christ. The Lord has blessed them with 2 boys; Mason – 11 years old and Evan – 7 years old.
The Gehrkings have been part of this congregation for about 6 years now. Rob loves serving in the Treasurer position and Mindie takes pride in keeping the church clean, week after week. They also enjoy helping in other ministries.
They are excited about being here and serving Jesus and are looking forward to what God has in store for First Baptist and the Kasson community.